Golden Variety Show
In the spring of 1965 our group staged its first ever production, A Quiet Wedding by Esther Cracken.
To celebrate all that has happened since that time, we staged a special production for spring 2015. This was a cabaret style variety show including a wide range of different acts and short productions. A complimentary souvenir programme was presented to everyone in the audience.
Below is a gallery of photos from the show.
On the Sunday after the show we held a party for all present and past members of the group.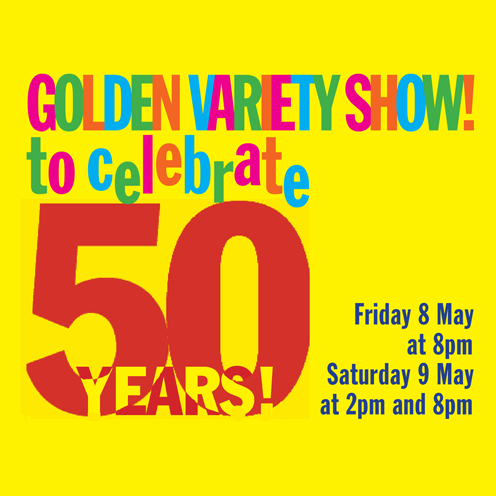 /